My Year in Fitness
| | |
| --- | --- |
| By the numbers: | began June 21, 2012 |
| Weight | 254 |
| Height | 5' 9" w shoes |
| | On June 16, 2013 |
| Weight | 208 |
| Height | 5' 9" w shoes |
| Hope for growing taller | was unrealistic |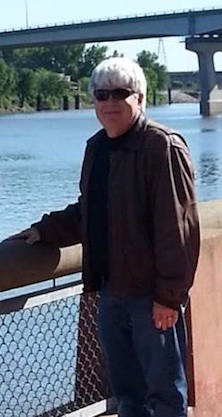 Steve Davis in Peoria IL --- May 24, 2013
I consider my success story a work in progress, but I have made dramatic gains in fitness over the past 12 months. I turned 60 last May. In June the shocking realization that I am 60, combined with the feeling I was old, fat, and ugly as Terry Bradshaw would say. I knew it was time to change. My wife thought we should consider long term care insurance, this was something of a final straw moment. I said a better investment would be a gym membership. She had had a trainer for awhile, so she immediately suggested a trainer. I was OK, whatever, in this fog of changing my lifestyle. We agreed that we should commit to a year, we should be each others's partner in this venture. I sold my business a couple of years ago, so I do have the luxury of an adjustable schedule. I had once joked every life change was another ten pounds in weight gain. The selling of my business had upped my weight to 254 on the rare days I actually checked it. This is a little beyond the chart for an almost 5' 9" person even as large framed as I am.
--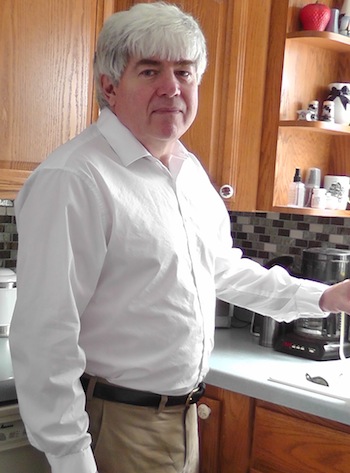 Steve Davis in Smithshire IL, March 2012, 40 inch waist ----- Steve Davis at home, June 2013, 36 inch waist
Still not beach model ready but so much closer
I was recognizing the effects of weight on my overall health, although I had no treatable medical conditions. The decision made; we drove over to the gym. The same one my wife had used before. The manager starts asking me a series of questions. I could read the looks of doubt and suspicion on his face while observing me. He asked what I hoped to accomplish. I replied lose weight, overall fitness, core strength, I thought that sounded reasonable. He asked my weight loss goal, I pulled a number more or less out of the air. I thought somewhere nearer a good weight, while not too unrealistic. I said forty pounds I would like to lose forty pounds over the next twelve months. A goal that seemed as allusive as a winning lotto ticket, especially elusive in my case since I have never bought a lottery ticket. He just said OK, and wrote it down. He asked what would be a good time. I said Tuesday or Thursday after ten would be good times. He said he would talk with a trainer and call me.

Steve Davis at Gold's in Peoria IL --- April 2013
My thoughts returned back to normal. My wife was happy for the moment, she seemed to have much more faith in the value of a trainer than I did. My thoughts were not to think about it, until the manager called. So, I didn't. My trainer called me about twenty minutes to eleven on Tuesday to confirm our appointment at 11:30. I said OK? I can get there. (I have about a thirty minute drive from my house to the gym.) He asked, didn't the manager call me? I said no, but I'll get there. I have a strong commitment to promises. It was then the panic set in, what am I going to wear? It had been so long since I had done anything. Most everything gym-like was too small. Even some of my sweat pants were too tight, I was hoping to find gym appropriate shorts of some type as I rummaged around the house. My son played Division III football and even though he is working and doesn't live at home, some of his stuff remains amongst piles of books and dust in his room. As I was about to give up on shorts I found a pair of meshy purple shorts with a big gold K. Fortunately, they stretch well. My only shoes were the cheap walkers I had bought at a Cabela's - they actually have the Cabela's name stitched on them. I had tons of XX large tees, and a boat load of white socks, so I packed everything in a logo back pack from my wife's employer, it appeared gym suitable to me.
I felt so out of place, so embarrassed. I entered with trepidation. My trainer and another trainer at the counter laughed at my expression of determination to accept my death sentence. I hadn't felt so insecure since being a high school Freshman at football practice. My trainer looked at me and said you used to work out at a gym. I said I never had, but I grew up on a farm and I had lifted many bales of hay. I had spent over twenty years sitting behind a computer screen doing IT stuff, so it had been a long time since I had done much requiring exercise. After ten minutes on the treadmill we started through a series of exercises. He sent me over to get a drink, then I started running up and down stairs. I knew if I kept this up I would pass out so I ended the session about half way through it. I said it was better to finish the year not the hour today. He had never had anyone die quicker on the first session.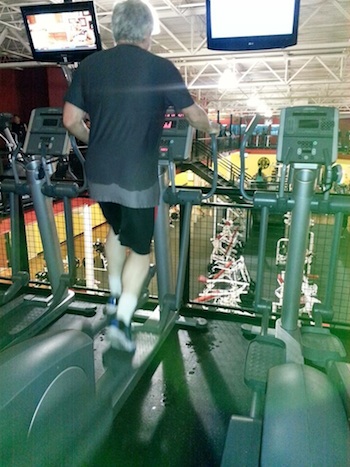 My wife a couple days later introduced me to an elliptical, I had never been on one. She said she did not like them, but they were good exercise. I decided after getting used to it, I could do this. I extended the time until I could do it for an hour. I started using a random setting. As I am able to keep pace at 5 miles per hour, I increase the resistance level. I have done the elliptical between three and five times a week in addition to my weekly appointment with the trainer. I am exceptional at sweat, but the hour with the trainer is getting very manageable. Please don't tell him, or I'll back agonizing to gain ab definition. I am ready for more muscle building now that there is less fat.
I didn't lose weight immediately, but I decided I would have goals of below 250, 240, 230, 220, and 210. If I have four consecutive weights below a goal, I call it the full 10, 20, 30, or 40. I weigh myself every morning, and on June 16 I had my fourth consecutive weight below 210, the full 40. I have weighed 208 or 209 for five days, now. I am headed to below 200, the full 50, I guess. Ten pounds from where I am currently weighing may be the point to maintain, I am a large framed person, after all, if no taller.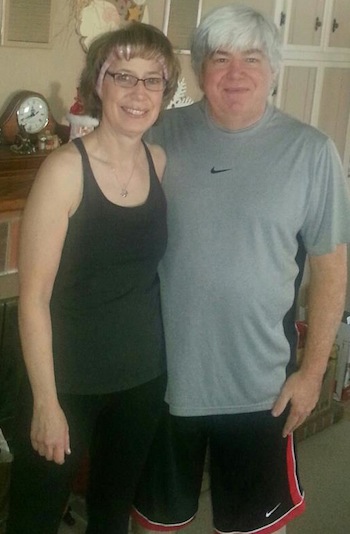 Nancy and Steve Davis --- Jan 1, 2013
I am on no specific diet, my wife cooks in a nutritious way. I try, but my specialties are very Midwestern farm style dishes. I can cook all those Cracker Barrel style dishes. I rarely fry anything, but my chicken fried steak with white gravy and home mashed potatoes would cause Guy Clark to write a new song (Forgottonia Cooking). Mostly I try to make good choices, stay away from easy sugar, high calorie stuff. I avoid carb heavy choices. When my wife is on a business trip I try to concentrate on an afternoon big meal, after an exercise session around noon. I then stay with healthier snacks, carrot sticks, triscuits, cottage cheese, yogurt, and other quick items that are spouse approved. I like going to the gym, feel very comfortable there. I have great aerobic health and am still getting better. I think my trainer is an accountability factor, he has adjusted to going with what is working. I credit my wife with being a good partner, but prefer to kid her by calling her my in home Jillian Michaels. I was about to fat myself past a 40 inch waist. I have a 36 inch waist, now. I now have even more real gym wear, gifts from my wife and sons, and better shoes. I still use the back pack and occasionally the purple shorts, which are now not as tight. I will always be grateful to my son's forgotten gym shots.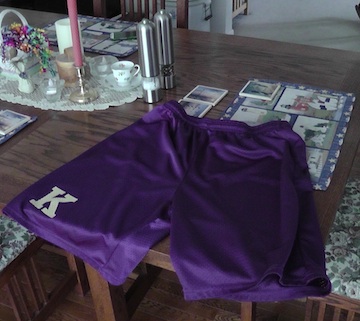 My sons have become inspirations, both encouraging to my staying with it.
My advice:
I feel like a reformed smoker of three days decrying someone else for smoking. I do have my suggestions especially if you are headed towards senior hood.
The elliptical is very low impact, I have not had the pains all runners whine about. If you don't have a runners body, you are already putting too much pressure on your joints. You can speed up and slow down during your time on the elliptical. It burns calories, so it is good bang for the buck in that sense. After you gain some aerobic fitness then you will be in good enough shape to get in shape. Concentrate on your progress ignore what someone else does; I watch the total miles and calories during my hour. I try to always do 60 minutes and then the 5 minute cool down. When the 60 minutes gets easy I up the resistance level. I have experienced very little soreness, certainly not what muscle building entails. I am motivated by performance, I want to live up to expectations. I don't want the trainer to feel I am a waste of his time. Positive motivation is my drive, I excel to please. Now that I am a year in, the compliments from people I encounter at church and in the community are a real up. I am not there yet, so I do not want to lose focus. I do want my abdomen to be flat, even if with zero pack. Ending this year of fitness is now my time to refocus on new goals. Yes, next year I still have goals to meet; I consider my success story a work in progress.
| | |
| --- | --- |
| Gold's Gym Peoria | Elmwood Community Center |
| Equipment | Life Fitness 95 xi |
| Current Session Time | 60 minutes plus 5 |
| Current Session Mode | Random |
| Current Session Level | 18 |
| Other | occasionally rowing machine for 10 minutes plus other torturous exercises ML thinks up on Tuesdays |
| Tips: | |
| Do your own thing | monitor your own progress (ignore everyone else) |
| iPod workout playlist | mine is called "Old Rockers" |
| Do not eat when thristy | Sometimes when you are dehydrated you will start throwing things in your body -- drink water then sometimes you will not eat more than you need |
| Workout wear | new wick away the sweat stuff does help |
| | Duluth Traders buck naked boxers I never chaffed |
| | even as I soaked in sweat - fat guys understand |
| Accountability Partner | Need a Spouse - Trainer - annoying android? |
| Commitment | Show up; even when traveling find the fitness room |
| | It is not magic - it is what you burn vs what you eat |
| Gym Encouragement | Encourage the unfit, model the royalties of buff-ness |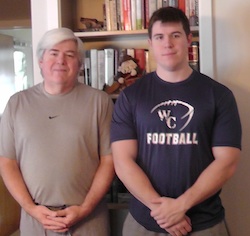 Steve and son Alex January 2013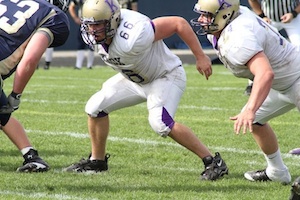 Old Rockers Playlist
Rolling Stones - (Brown Sugar, Jumpin Jack Flash, Paint it Black, Sympathy for the Devil)
Jimi Hendrix - All along the Watchtower
Cream - White Room
Moody Blues - Nights in White Satin
Procol Harum - A Whiter Shade of Pale
Lynyrd Skynyrd - (Simple Man, Freebird)
Dire Straits - (Sultans of Swing, Telegraph Road)