Chili Supper/Cook-off


and Sweetwater Park fund-raiser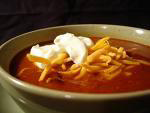 Saturday, April 24
at Maple Lane Country Club, 5-8 p.m.

Join us for a few bowls of chili and all the fixings.
Or cook your favorite chili and compete for prizes.
Donation: $7 adults, $4 kids 12 and under
Chili, pasta salad, coleslaw, corn bread, dessert, tea and lemonade


Register for chili-cooking contest by April 22. Please bring 6 quarts of chili.
Call Dave Howard at (309) 231-3144 or e-mail Dave Howard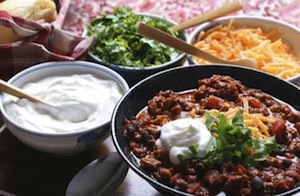 All proceeds help improve Sweetwater Park!
Sponsors: Elmwood Kiwanis & Elmwood Summer Youth League Baseball/Softball
_______
Illinois Supreme Court
Justice Thomas L. Kilbride
Visits Elmwood on April 7th
Thomas Kilbride visited Elmwood schools and held a meeting for the community in Farmer State Bank community meeting room. He learned about Elmwood and we learned a little of the judical process. There are seven Ill. Supreme Court justices Judge Kilbride represents our district. He was a lawyer in Rock Island before joining the Illinois Supreme Court. Raised in North Central Illinois; he seemed to very at home in our small Midwestern community. He engaged in a free wheeling dialogue with community members. We learned the limits of court and its responsibilities. I am glad he took time to travel and meet people in his district.
Wikipedia Page Thomas Kilbride
-----
WTVP Ch 47 At Issue

on school funding
Elmwood Superintendent will be a panel member
Hello everyone,
I wanted to let you know that yesterday (Tuesday), I had the opportunity to be part of a panel discussing school finance on WTVP for H. Wayne Wilson's show called "At Issue". It will air tomorrow (Thursday) at 8:30pm and Sunday at 4:30pm if you are interested. The panel was Dr. Brookhart (Peoria County Supt.), Dr. Sam Light (Illini Bluffs), and Ann Chandler (supt. of DePue), and myself. I felt the discussion got off track to a degree, but important nonetheless in getting the word out there about our fiscal situation. I had every intention of promoting our employee's willingness to take a wage freeze, but I could not work it into my answers to questions that were posed. I did mention it during the preparation time in the "green room." Anyway, feel free to view the program when it airs. Dr. Alvey

--
Dr.Roger Alvey
Superintendent
Elmwood CUSD #322
ralvey@elmwood322.com
(309) 742-8464 office
(309) 742-8812 fax
Local Casey's donated over 400 Easter Bunnies
for neonatal unit at Children's Hospital in Peoria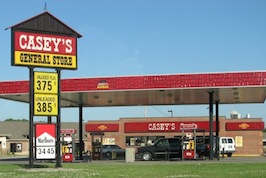 Read Peoria Journal Star Article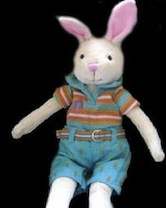 We are almost there here is an easy way to help.
Message from Dr. Alvey:
I have been asked to create an email that you can forward to all of your contacts soliciting their help with our effort to win $100,000 from the US Cellular "Calling All Communities" campaign. We have just been notified that we are in the top 20 of all competing schools nationwide. Normally, individuals would have to go to a US Cellular store and pick up a voting card with a specific code to be entered online along with some demographic information. To make it easier on people, I have been able to accumulate voting cards with an army of people visiting US Cellular Stores. As a result, I simply need your contacts to email you (assuming you forward to me) or me at ralvey@elmwood322.com with the following information:

First and Last Name, Address, Date of Birth, and email address.

If people want to visit a store, pick up a card themselves, and vote online, they would simply need to follow the directions on the card. Our zip code for Elmwood is 61529, and it is critical that they vote for "Elmwood Elementary", NOT the junior/senior high.

We have until this Friday, January 15 to vote. It is estimated that we need around 500 votes by weeks end to be in the running. I would like all of you to forward this to your contacts. I know little about Facebook, but I do know that some teachers have put this information on there. To be eligible to vote, people need to be 18 or older. We need every available vote! Your contacts can also forward this email to their contacts to keep things rolling. Thanks for your help. We will have a district-wide assembly tomorrow (Tuesday) with US Cellular reps being present. I have heard from our local CBS news that they will definitely be here. We are hoping the other networks pick it up, as well. Thanks,in advance, for your assistance. Roger Alvey

--
Dr.Roger Alvey
Superintendent
Elmwood CUSD #322
ralvey@elmwood322.com
Enter US Cellular promtion by email to Roger Alvey
Support Elmwood Schools in the US Cellular contest, in an email to Superintendent Alvey,
enter your name and birthdate (you can fudge a little if you will feel younger)
Click Here email: Elmwood Schools
Help add $100,000 to Elmwood Schools' Budget
With Out Taxes
I want to update we are very close in this promotion, so make an extra effort to email your entry and pass it on to your friends.
Seasons have changed.
Here is a more recent photo in Elmwood. It still is a great time for Elmwood Schools, kids love snow days. Parents are not as excited.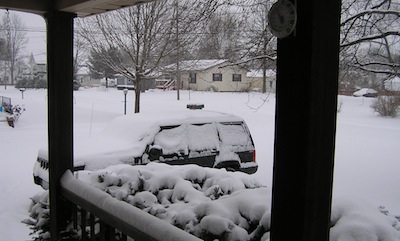 I want to help spread the word about a way to help Elmwood Schools with out any cost to you. Just take a little of your time and head to Hometown Hardware or other US Cellular Store. I am sure you could use a light bulb, bird seed, or other item at Hometown and pick up a code card to vote for Elmwood Schools. You can stop by Derby Net/Elmnet if you do not have a computer at home to enter your vote.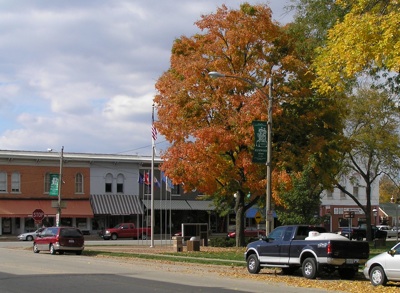 If we all get behind this effort, we can make it happen.
Details from emails shared with me
Below is an email which describes an opportunity for our school to win $100,000. It costs us nothing, but time and effort. The Strategic Planning and Building Committees met last night and agreed this was a worthwhile effort. Two local schools (Lewistown and Canton), last year, placed 14th and 15th, and were in the top ten until the last two weeks of the program (ten different $100,000 awards are granted). We need to start a campaign enlisting the help of others for this effort. All it requires is for people to visit a US Cellular store and pick up a card with a code on it. The person then logs on and votes for Elmwood School District. You have to be 18 to vote, and you can only vote once. This is how we need your help : Please forward this email on to everyone in your contact list, and ask them to vote for us. Encourage them to forward it on to other individuals, as well. If we can keep this active, we will have a good shot at it. Note: US Cellular is not a national company, only regional. Contact your friends outside of the Elmwood area to enlist their help. It starts tomorrow (Friday, November 13 and runs through January 15, 2010). Thanks. (See email below and attachment)
Roger Alvey, Supt.
Elmwood CUSD #322
Elmwood, IL 61529
Dear Roger Alvey:

Think of all your school could do with $100,000. U.S. Cellular will award $1 million to schools through our Calling All Communities campaign. Ten schools across the country - big, small, public, private primary, middle and high school - with the most votes will win $100,000 each to use however they choose and your school could be one of them.

Last year's 10 winners built new playgrounds, bought new desks and books, upgraded computer labs and repaired a damaged gymnasium.

Here's how you can give your school a chance to become a Calling All Communities champion. Feel free to share this information and the attached campaign flyer to encourage your teachers, parents and community to rally together in support of your school. Let everyone know that they can come into any U.S. Cellular store between November 13, 2009, and January 15, 2010, to get a code to use online to vote. There is no purchase necessary and you don't need to be a U.S. Cellular customer to vote.

At U.S. Cellular, we believe in the power of community and something better for children's education.
You can find more information at http://www.uscellular.com/callingallcommunities <http://www.uscellular.com/callingallcommunities> . Please let me know if you have any questions and best of luck to you and your school.

Roger, here is an additional link to view recordings of school rallies that received the $100,000. They are titled US Cellular Calling All Communities

http://www.youtube.com/results?search_query=calling+all+communities&search_type=&aq=f <http://www.youtube.com/results?search_query=calling+all+communities&search_type=&aq=f> . I am looking forward to meeting with you Nov. 9th at 9 a.m.

Thank you,

Carrie Guilliams
Schools are Publishing Registration Schedules and Fees
Links to school web sites on main page.
Elmwood and Brimfield
both offer fall sports for Junior High and High School that include:
Cross Country
Baseball
Football
Volleyball
Golf
--------
Elmwood Soccer Team
A new program for youth soccer in Elmwood.
New teams are forming to play youth soccer in the Canton YMCA league. Ages Pre K through 6th grade for boys and girls.
Sign Up at the Elmwood Community Center August 13th 6 PM to 7:30 PM and Saturday August August 15th 10 AM to 1 PM.
Practice begins September 8th
A last week outdoors with the boys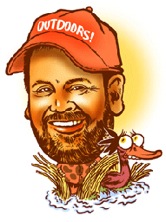 Knox College At Eureka College
Saturday September 5th
After all, Alex is my son.
The Scots play football, as well.
------
E/B Trojans at Lewistown September 4th at 7 PM
--------
Sunday August 30th
Community Outreach
Don't Go to Church Be the Church
West Park got spruced up, people helped people and reached out to one another. The day was a great event.
_________
Saturday --Trojans lost but it was a nice afternoon, the new bleachers got the first try out.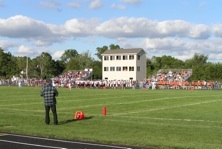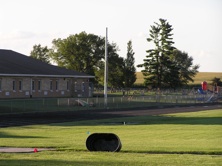 Installation of new lights caused scrimmage to be canceled and first game to be postponed to Saturday August 29th at 4 PM.
Elmwood/Brimfield Trojans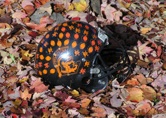 Drive for Easter Seals
This event started last season at the E/B versus AlWood/ROWVA game. Over 800 shirts were sold, raising around $5000 for Easter Seals as part of the Trojans' overall fundraising campaign that raised $14,000 for the year. This season 19 schools are signed up (and that number is growing), including nearly the entire Mid-Illini Conference. I don't think it is unreasonable to hope for a combined Blackout total of $100,000+. High school football in central Illinois will help change the lives of young people (and old) both inside and outside of the sport.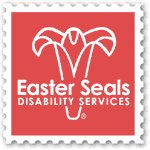 "Blacking out Friday night" to help raise money and awareness for Easter Seals will be held in Elmwood on September 25 at the E/B Trojans versus Mercer County Golden Eagles (Aledo Westmer Consolidation).
A list of participating teams appeared in the Journal Star recently. It can be found here
Elmwood Municipal Band:
marks 150 years of making music
---------------
A Spectacular Evening
A lovely evening starting in the seventies feeling cool for August. The crowd felt glad to celebrate a joyous event. The many people of the community who helped make this a special evening should be thanked from those who organized the free ice cream social to the planning committee that started a year ago to raise the money to commission the music. As I have stated before the band concerts in Elmwood's Central Park are the quintessential America small town experience. Appropriately one of the selections was from Meredith Wilson's the Music Man. It harkens to an era when every little community had a band. We remembered that time on this evening. Elmwood should be especially grateful to Stu McKechnie who has worked to bring fun and a touch of excellence to the summer concert series, even when a number isn't performed quite as intended.
The members of the band put on an enjoyable performance every Sunday evening, but the music was lifted by the emotion of it's members and the audience. Everyone was truly impressed by composition the "Pioneers" as it was debuted this evening. Although an amateur band they did rise to the occasion. I know the audience was thrilled by the performance, I am sure the composer of the music Robert Sheldon felt a great satisfaction as he conducted his composition. The spirit of the night was more than just the technical notes of the performers as everyone listened and then stood to applaud.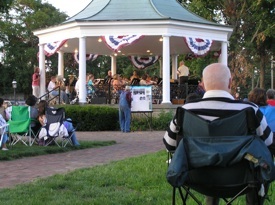 ---- Photo Page --
--------
Elmwood Municipal Band
Hear the debut of the "Pioneers" commisioned for the Elmwood Municipal Band ------- Elmwood Municipal Band Page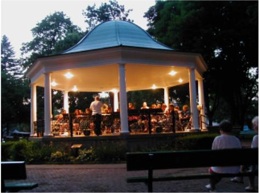 Celebrate 150 Years
Complimentary: Cake, Ice Cream, and Lemonade
Ice Cream: provided by the Elmwood Presbyterian Church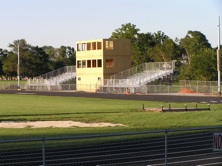 Whitney Field
Home of the Trojans
is getting some updates. The press box is being rebuilt and new bleachers are being installed. The new bleachers will be a great improvement.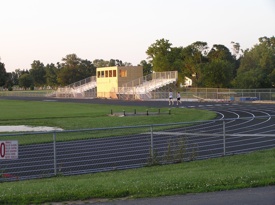 The June storm caused some damage and as a result the fix will make it better than before.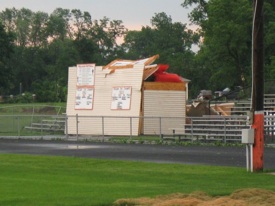 Press Box Blown Apart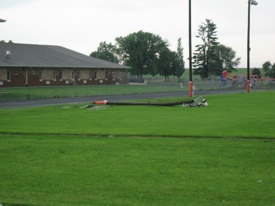 Light Pole Blown Over
Yates City Harvest Home
Friday and Saturday August 21st and 22nd
Glenn Reader and the Countrymen
on Friday Night at 7:00 PM
---------------
Rainbo Cloggers
____
Saturday at 5 PM
Closer to Free
Elmwood UMC Contemporary Christian
This would be the group I sing with
_________
Jukebox Saturday Night
WIRL House Band at 7:00PM
Brimfield Area JFL Football
Sign up from 9 AM to 2 PM
Saturday August 1
at Brimfield Grade School Cafeteria
Flag football ages 5, 6, and 7
Boys and Girls
Tackle football ages 8 to 14 Boys
First Practice August 3rd
Call Kelli or Joe Arbogast
645-1395 Kelli
678-3639 Joe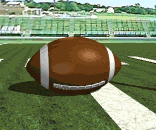 \
---------------------
Elmwood Central Park Survey Results
A meeting Thursday July 30th in Elmwood School Auditorium. The results of the survey will be discussed. Link to Online Survey
Questions Don Forrest 742-8016
People want to be involved and work together. If the spirit of the people of the Elmwood community are allowed to cooperate, this will be a great project. There are still some very raw feelings, so everyone will have to show a little compassion. It is almost miraculous when the caring and hard working people in our area are given the opportunity to be involved and contribute their variety of talents to work for the common good.
Elmwood Central Park Forum
The meeting Thursday went very well with many good and positive suggestions for the future of Central Park. I will be placing a link to the web survey for you to vote on the suggestions. This will do much to help prioritize them.
I have the suggestions listed below as I rather hurriedly transcribed them from the worksheet produced at the meeting. Below and to the left is the blog post as I entered it at the meeting. I learned a lot about live blogging, such as I shouldn't do it.
People want to be involved and work together. If the spirit of the people of the Elmwood community are allowed to cooperate, this will be a great project. There are still some very raw feelings, so everyone will have to show a little compassion. It is almost miraculous when the caring and hard working people in our area are given the opportunity to be involved and contribute their variety of talents to work for the common good.
Suggestions recorded as accurately as possible
Vote for top six to help prioritize
1) Replant Illinois Native trees.
2) Master plan for park trees, adopt a tree program.
3) Plant flowers in Northeast corner of park
4) Establish Tree Nursery in Sweet Water
5) Master Plan should extend for entire community
6) Post alternatives for voting on type of trees
7) Plan should include our Festivals for location of tents and other preparations.
8) Assure Pioneer statue is focal point and park ascetics are considered
9) Plan for tents at Strawberry and Fall Festival
10) Include a water feature in landscaping
11) White Oak (Illinois State Tree) Elm (Valley Forge disease Resistant) all native hardwoods
12) Coordinate committees for city council and others make sure one plan going forward.
13) Replant trees keep it simple
14) Elmwood Comm. Foundation as coordinating committee
15) Develop small committee of interested people to work with all parties
16) Place a prairie in front of Pioneer Statue to highlight native plants historic to the time of founding
17) Preserve natural seasons of the trees, keep it natural
18) Can utility runs in park be underground
19) Assure tree at full growth won't endanger statue
20) Utilize arborists and professional landscapers in planning
21) Compile list of members that will work with city council who expertise
22) Have arborist contract to track trees and monitor.
23) Establish a park district
24) Investigate state grants and loans to fund restoration of park.
25) Develop master plan - don't get too big, less is more, keep it simple and pristine, including flowers, trees, and grass.
26) Consider involvement of youth groups FFA, school, 4H on committee.
27) Communicate plans to the community for Central park and the rest of the city
28) Invest in planting mature trees
29) Involve Boy Scouts to restore Central Park
30) Communicate decisions that are made and why, in a widely available format to the community
31) Establish a location for recognizing donors (donor wall 0r area) no plaques on trees
32) Plan trees in rest of city
33) Donor names in sidewalk or bricks in sidewalks
34) Plan to accommodate Festivals
35) Use donor bricks to create pathway to statue
36) See if there is a plan for some other artifact for the park
37) Have a central fund to accept donations
The Elmwood Community Foundation is sponsoring a community forum in the Elmwood Schools Auditorium. It will be Thursday July 16th at 6:00 PM.
Here is the stated purpose of the meeting: "Although we grieve for the loss of Central Parks distinctive landscape, the Elmwood Community Foundation views this as an opportunity to expand upon the great community spirit demonstrated in the immediate aftermath of the storm. We now have a blank slate, and we all now have a chance to learn from the past and to participate in the future of our community.
On Thursday, July 16, 2009, the Elmwood Community Foundation will sponsor and facilitate a public meeting to gather ideas about the future of Central Park. It will begin at 6:00 p.m. and be held at the Elmwood Schools Auditorium. Everyone is invited and will be given the opportunity to share their ideas and then help prioritize those ideas.
Mother nature may have dealt us a blow, but She also dealt us an opportunity to enhance our community ...together. "

Community Vacation Bible School
Starts this week sponsored by three Elmwood churches Crossroads, Presbyterian, and United Methodist.
---------
Elmwood/Brimfield Football Trojans
Finish weekend camp
at Monmouth College
---------
BYE Ambulance hosts Blood Drive
On July 7th the blood mobile unit was here, root beer floats were given to the donors.
Blog posted as it was live blogged from the
ECF Forum on Central Park
Introduction started at 6:00 PM
I am new at this Live Blogging, so I screwed up link at main page. It is correct now, so I guess you got here.
I found a wireless access at the school. So I am at forum right now, first suggestion is in agreement in with my own to use Illinois Native Trees. Recapping suggestions being made hurriedly I type horribly and I can't spell well.
-------
Next Suggestion a master plan coordinated at City with donations of trees tracked.
-----
Could we have a tree nursery at Sweet Water
Is there a City wide tree plan
------
Plan to make survey choices available in online poll.
Also a vote for tree types with ballots available at down town businesses.
------
Concerns for space and overall aesthetics of park. Keeping Pioneer Statue focal point and safe.
-------
plan for festival determine placement of tents and events
----
Organization of implementation of plan keeping it available to city residents
-----
Questions about how committees that have been formed and how are they going to be coordinated. A City Council meeting formed a committee how can Elmwood Community Foundation cooperate with these.
-----
Prairie restoration in front of Pioneer Statue. (I think this is a great idea just a personal aside)
------
Take consideration of mulching mowing a holistic outlook of preservation and care of park
-----
Plan electrical runs to Festival tents
Plan around the Statue
-------
Discussion very good people all working together to push along restoration and use for generations to come.
--------
A donation wall that includes all helpers
------
Ready for Break trying to assemble ideas. Very good meeting everyone working for a good plan.
Send email if you want
--------
About to get back and report ideas and 70 copies being made.
Start back up at 7:10 it looks like.
No heated arguments because everyone is being directed to look forward. Essentially we all have the same goals, with small differences in how they should be implemented. Most Elmwood residents have a pragmatic outlook and are here seeking a workable solution.
PJ Star Reports on Tree Controversy
The removal of many of the park's trees after the clean up was finished has generated much debate, some anger, and much sadness. This article appearred in the Peoria Journal Star.
Elmwood Residents Mourn Trees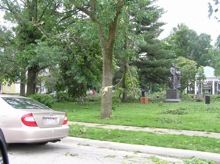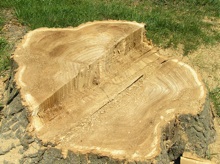 Final Storm Update
Sunday Update June 20th
Church services went on, people hugged there air conditioners, video games, and refrigerators, as everyone had a I survived the power outage story. The community band concert went on with people in lawn chairs enjoying the music. This is Elmwood's 150th continous season of summer band concerts. A special celebration on the first Sunday in August will debut a commisioned march written for the Elmwood Community Band.
Saturday Update June 19th
We got power at our house about 4:30 this afternoon. Most people in Elmwood are restored now. AgLand grain bin is being demolished so some streets are blocked in that section of town. It looks a little ugly, but things are getting back to normal. The Red Cross and Salvation Army can move to a community with more needs. Community Band Concert in the Park on Sunday night is still on.
Friday Update June 18th
Elmwood still witout power tonight 5:45pm. Yates City had power restored about 4:30pm. Local outages continue. Elmwood downtown evacuated because of concern about Ag Land grain bin collapse when a strong storm passed through about 5:00pm. Elmwood should have power on Saturday weather permitting. I will post a gallery of storm pictures and encourage people to bring in their favorites. I will post one more today my front yard on Thursday morning. My house and Alex's jeep are in there somewhere. No serious damage to either. The storm has passed and temperatures have cooled. AG Land grain bin still stands, Woppers probably wonders what to do about the outdoor party and grill that got evacuated.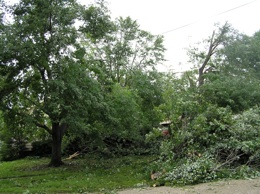 Updates on facebook group A Better Elmwood
Strong winds tore through Elmwood, Thursday at 5 AM. Power in Elmwood and Yates City may be out for several days. Chain saws are running constantly. It looks we have clear cut the Amazon Forrest down at Sweet Water. I will post pictures later just one now.
Elmnet has replaced antennas blown off our office roof. Farmers State Bank has generator, the water department has generator, as well. Water will continue. Elmnet-Derby Net will possibly be going tomorrow depending upon power availibility at some locations and assuming we can get adequate power frm our generator. Jordan's Mobil has generator and is selling gas. Magnolia south of four way stop is closed due to concerns about the partially collapsed bin. A Dusk to Dawn curfew is in effect tonight. A magnificent effort by many cleaned up Central Park. Amazing tree clean up all over today.
Strawberry Festival June 6th
Galesburg Register Mail
Strawberry Festival
Peoria Journal Star
Good promotion going for this year's Strawberry Festival
Strawberry Festival
Strawberry festival turned into a beautiful sunny day. A light shower that occurred around 11:00 AM, but couldn't dampen the festivities fro long. Some great cars at the car show, crafters were in full bazaar mode.
I have a few photos if you would like to have me display one of your favorites bring it in or email it to me. I enjoyed some of the great food and great entertainment. I took two boxes and a jar of jam out to Ohio, where I am writing this now.
I can't wait until next year.
June 4th
Central Illinois Proud
Returns to Elmwood
on Thursday
June 4th in the Park
for a live broadcast
of the 5 pm and 6 pm Newscasts
Welcome back hope everything runs smooth this year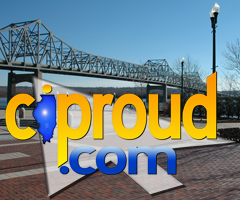 May 31st
Sunday May 31st
Picnic in the Park
The community of churches sponsored a picnic in Central Park in downtown Elmwood. Grills cooked burgers and hot dogs, people brought those marvelous dishes to pass.
Food and weather were great people had a marvelous time. It was a nice time to meet and greet friends and neighbors. The event started about 12:00 pm. A warm up for Strawberry Festival.
While folding and moving picnic tables. I learned three folding picnic tables were stolen last year during the week ahead of Strawberry Festival. If you have any information that would lead to the return of these tables, please drop a note at City Hall.
May 2009
Dustin Emerick
Running in Division II NCAA Outdoor Championship
Dustin a Freshman at the University of Southern Indiana, formerly of the Elmwood-Brimfield Cross Country and Track teams is doing well at the NCAA Division II level. He was named the GLVC freshman of the year at the GLVC championships.
Great Lakes Valley Conference
Dustin referred to in high school as "Noodle" due to his thin build, helped lead E-B to a state champioship in cross country during his high school career.
Here is a link to the web article:
UPDATE:
Freshman Dustin Emerick (Elmwood, Illinois) also had a 14th-place showing in the finals of the men's 10,000 meters Thursday night. He finished the race in 31 minutes, 59.34 seconds.