Elmwood Fall Festival Elm-tastic Extravaganza Letter from Shiloh Written based on Elmwood residents John Forbes and Laura Smith, after Shiloh John Forbes married Laura Smith in 1863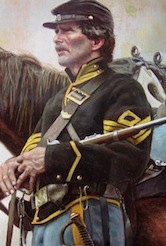 A minister comes to town, sees a need, finds a team, makes a difference. Elmwood UMC Pastor Mark Graham eight years pastor to the community and Methodist church.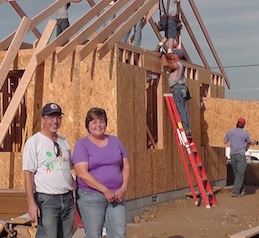 Mark Graham with tornado victim in Joplin MO
-
Sometimes you have to become your own tale.
In conversations yet to come people will ask what could have been? Thoughts on Elmwood Development

-
Jon Gallagher's story of when your apartment looks like it was hit by a tornado, because it was --
Check Out the New Zephyr
Elmwood Tornado Tale June 5, 2010

Nothing Up My Sleeve

-------------------
Voices of Spoon River: Elmwood Tornado Relief
Click to read and listen to Elmwood schools in voices and stories following tornado.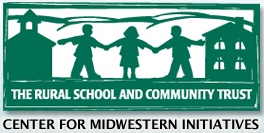 Passing of a Different Age in Business
Hold on to old values, but embrace the future
Lessons for Elmwood - Twomey Company
A reflection on a family company being sold to a larger corporation, with a link to my reminiscent in 2004 on a different era.
Two Schools, Two Towns, One Team

Elmwood and Brimfield have a sports coop, in place since the 1990's. It is probably the most successful of all athletic coops in Illinois High School Sports. IHSA The football team is the Elmwood/Brimfield Trojans (orange/black) games in Elmwood, the baseball team is the Brimfield/Elmwood Indians (red/white) games in Brimfield, the same with other sports, but each school runs a basketball program separately. Both school districts extend east towards Peoria, so some Brimfield students can find themselves almost 25 miles from home when in Elmwood. Ed Rushing saw some of the Brimfield football Trojans killing time, so his exuberant hospitality took over. The resultant tale of his generosity becomes not one story but two. The 2011 Trojans are a unique team, and Eddie Rushing is a unique Elwoodian.
Click for the Tale One Team
Full and By Living Large Erik Davis
Erik's essay comparing his year teaching at Elmwood High School compared to this year's challenge teaching at a school in it's third year on Academic Warning. He is turning it around in his classes.
For ERIK'S TAKE
Looking for Alex Bringing the Punch
Kathy Shoop at Peoria County Board
Kathy Shoop spoke at the Peoria County Board on behalf of the Elmwood Recovery Plan. I have reprinted the text of her speech as one of Elmwood's Tales. To read this Elmwood Tale Click- Tuesday, July 27, 2010 5:39 AM
I will be adding Elmwood Tales in this new section.
Cathy Windish's Big Decision
Cathy Windish printed this thank you/memoir in the Shopper. In 1975 she faced a big decision. 35 years later, it looks like she made the right choice. Any typos are my responsibility as I retyped her letter.
Karl Taylor's Palace Memory
If you haven't read Karl Taylors Palace Wednesdays ; you will want to find time. It makes me want to have been there hollering Eddie, Eddie, Eddie.
Karl's father and mother operated The Penny Super Market in Elmwood for over 30 years and were good friends of Ed and Vivian Hahn as well as many of the other people mentioned in this memoir.
Young People Honored
Many of our young people jumped in, to help Elmwood recover. Lemonade stands turned profits for the Elmwood Recovery fund. Elmwood Firefighters honored their efforts with a special day. --- See some of the photos.
Veterans Remembered
The veterans memorial was tipped and damaged by the tornado. People and equipment from McFall Monument in Galesburg helped in erecting the toppled monument. --- Photos